Snappy On-screen Barcode Capture
Featuring excellentnear-field reading, wide-viewing angle and snappy reading, the CPU-powered NLS-EM20-80 is incredibly reader-friendly on smartphone& tablet displays.
Robust Design with High Vibration Resistance
The single PCB construction and vibration-proofconnectors make the scan engine more resistant against vibration and help improveits reliability.
The NLS-EM20-80 supports USB, RS-232 and TTL-232interfaces to meet diverse customer needs.
Slimmer, More Compact Construction
Compared with its predecessor, the new generationof NLS-EM20 is thinner, lighter and more compact, and thus easier to beintegrated into any devices.
Outstanding Power Efficiency
The advanced technology incorporated in thescan engine helps reduce its power consumption and prolong its service life.
데이터 인터페이스 : RS232/TTL232, USB
범주 : Powerful and Flexible
Performance

Image Sensor

640 * 480 CMOS

Illumination

White LED

Symbologies

2D PDF 417, QR Code, Micro QR, Data Matrix, Aztec, Maxicode,Chinese Sensible Code, GM Code, Micro PDF417 Code, Code One

Postal USPS Postnet, Royal Mail, KIX Post, Australian Postal, etc

1D EAN-8, EAN-13, UPC-E, UPC-A, Code 128, UCC/EAN128, I2Of5,ITF-14, ITF-6, Matrix 25, CodaBar, Code 39, Code 93, ISSN, ISBN,Industrial 25, Standard 25, Plessey, Code11, MSI-Plessey,UCC/EAN Composite, GS1 Databar, Code 49, Code 16K

Resolution*

≥5mil

Typical Depth of Field*

EAN-13 25mm-110mm (13mil)

QR Code 0mm-90mm (15mil)

PDF417 35mm-45mm (6.7mil)

Data Matrix 35mm-50mm (10mil)

Min. Symbol Contrast*

30%

Scan Angle**

Roll: 360°, Pitch: ±40°, Skew: ±45°

Motion Tolerance*

Max. 260cm/s (WeChat Pay QR code)

Field of View

Horizontal 68°, Vertical 51°, Diagonal 84.8°

Mechanical/

Electrical

Interface

TTL-232, RS-232, USB

Operating Voltage

12-pin FPC connector: 3.3-5VDC±5%

4-pin box connector: 3.3-5VDC±5%

Rated Power Consumption@5VDC

1129mW (typical)

Operating 237mA (typical), 319mA (max.)

Idle 69mA

Rated Power Consumption@3.3VDC

1103mW (typical)

Operating 335mA (typical), 479mA (max.)

Idle 93mA

Dimensions

61.5(W)×65.5(D)×31.9(H)mm (max.)

Weight

33g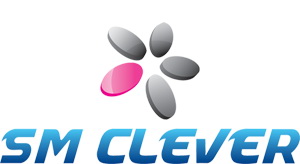 회사명 : 에스엠클레버(주)
TEL : 02)2065-0300 , FAX : 02)2065-0380 , 고객지원 : 070) 8734-9753
바코드 하드웨어 및 소프트웨어에 대한 정보 공유
모바일 웹 : http://m.smclever.com
- 취급품목 -
* 바코드 스캔 엔진
바코드스캔엔진 , 1D/ 2D 바코드엔진 , 바코드스캐너,2D모듈, OEM스캔엔진 . 2D Scan Engine
CSE-6000 , CSE-6100W . CSE-6100S = 2D 스캔 엔진 모듈 , OEM 스캔 엔진
CSI-6000 , CSI-6100 --> 2D Imager Engine Module , 2D 이미저 엔진 모듈
모바일 솔루션(Mobile Solution) , 모바일 결재 솔루션(Mobile Payment Solution)
Apple , Google Android , Windows Mobile ETC..